Accessibility Options
Learn about our options for those with disabilities and impairments.
What is TTY?
A phone with TTY (teletypewriter) capabilities facilitates communication for those who are hearing- or speech-impaired. TTY allows you to type in a message that is sent over a cellular network. Voice messages can also be converted back into text, enabling smooth communication between non-impaired and impaired customers.
TTY mode is available on most mobile phones and is supported on Viaero's network.
Using TTY mode, Viaero customers can
Contact 911 from their cellular phones.
Text 911 using their devices in areas that support this service.
How Do I Enable TTY Mode?
You can turn on TTY mode whether you have an iPhone, a Samsung/LG/Motorola/Other (Android) or an Alcatel Go Flip phone.
Here's how to set up TTY on each type of device:
iPhone

1. Open "Settings," tap "General," then "Accessibility."
2. Under "Hearing," tap "TTY."
3. Move the "Software TTY" button to "on." The button should turn green.
4. To place a TTY call, open the Phone app, type in the phone number or select one of your contacts, and select "TTY."
Samsung/LG/Motorola/Other (Android)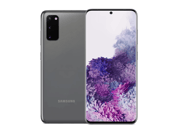 1. Open up the Phone app or icon.
2. Tap on the row of three dots in the top right-hand corner.
3. Choose "Settings."
4. Choose "Accessibility" or "Call Settings" depending on your software version.
5. Choose "TTY mode" and select "TTY Full."
6. To make a call from your Phone app, select a contact or type in a number, and select "TTY."
Alcatel Go Flip
1. Select "Menu."
2. Choose "Accessibility" and then "OK."
3. Choose "TTY Mode."
4. Select "TTY Full" and then "OK."